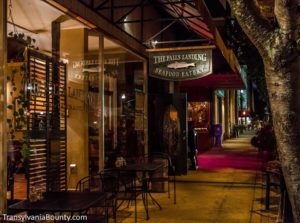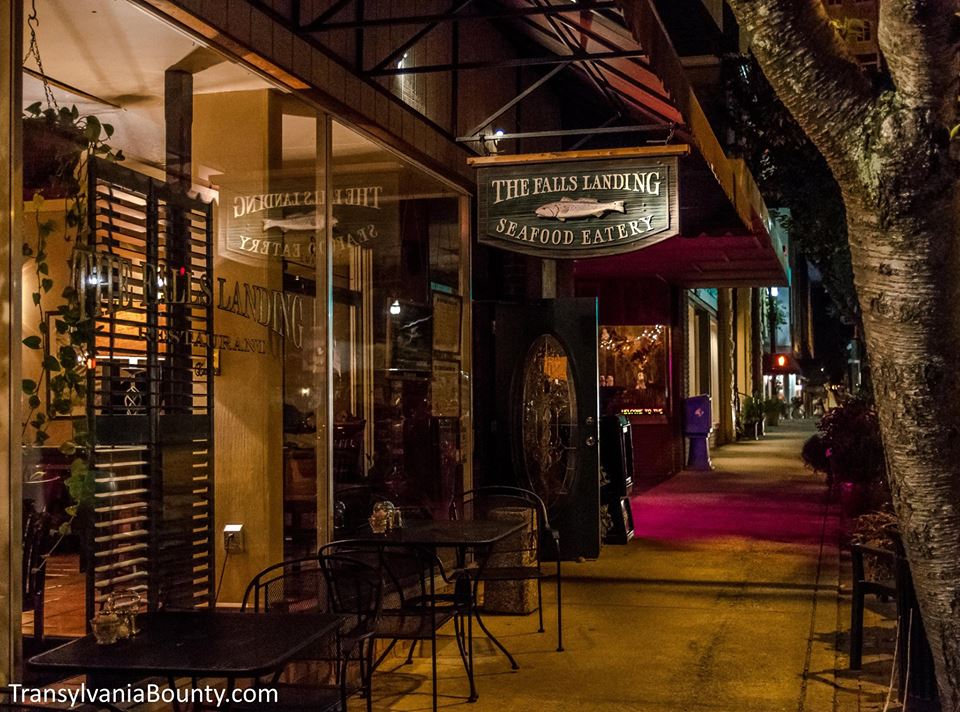 photo: Tom McGow/Transylvania Bounty
Greetings from The Falls Landing Restaurant!

Welcome to The Falls Landing! Located in beautiful downtown Brevard, North Carolina, The Falls Landing has been has been a staple of the community since 1993. Delicious food, great drink selection and friendly service have been our top priorities from the very beginning and continue to be so today. We are "where the locals gather".
As many places in the country are covered in snow, Brevard is still a mild weather outdoor destination. Any season of the year, few places can match the beauty of Brevard, NC. With Pisgah National Forest,  DuPont State Recreational Forest, Gorges State Park and Bracken Preserve, all within 20 miles, it truly is the epicenter of outdoor fun. Regardless of your preference, Brevard is the perfect place to start/end your adventure or create your own downtown adventure with all of the downtown shops and galleries.
So, whether your day takes you deep in the woods, to a music concert or shopping through our downtown, The Falls Landing is ready for you and your family, with tasty appetizers and entrees and a great selection of beer, wine & a nicely stocked bar to lift your spirits.
Stop by and find out why The Falls Landing is consistently one of the top rated restaurants on TripAdvisor.  Conveniently located right in the middle of downtown Brevard, we are open for Lunch (Mon-Sat) & Dinner (Tue-Sat).
Reservations are a good idea…anytime of year. 828-884-2835
Thanks for stopping by and we'll see you soon!